Adobe Solution Partner
Digital marketing from a single source: As an Adobe Solution Partner, we implement customer requirements with Adobe Experience Cloud solutions. Campaign execution, personalization but also the right audience setup in Audience Manager are important elements of a holistic approach to the Advertising Cloud.
Amazon Ads Accreditation
The Amazon Sponsored Ads accreditation validates an individual's expertise in Amazon sponsored ads such as sponsored products and sponsored brands, all with a focus on e-commerce retail, sponsored ad strategy, and campaign optimization. This accreditation is specifically for advertisers and agency professionals who use Amazon Advertising sponsored ads through Advertising Console or Seller Central.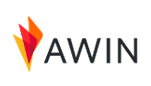 AWIN Affiliate Marketing System
The KlickPiloten are happy to advise and accompany affiliate marketing and performance marketing campaigns with the AWIN affiliate marketing and network.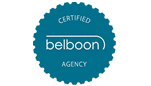 belboon Certified Agency
belboon is now one of the three leading affiliate marketing networks in the German market. With belboon we have the possibility to use the latest fingerprint tracking and to work with automated, data-based technologies such as retargeting or programmatic advertising.
CJ Affiliate Trusted Agency
We are also certified by the world leader in affiliate marketing. The training programme was completed by the majority of our employees. The American network CJ is especially recommended for intercontinental affiliate programs, but is also becoming increasingly popular in Germany.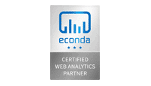 econda Certified Web Analytics Partner
Whether shop monitor, campaign analysis, recommendation engine or simply web analytics. As a certified partner, we master econda from A to Z and beyond.
eTrusted (Trusted Shops) – Qualified Expert
As a Qualified Expert, we work closely with Trusted Shops and are always up to date with the development of our trust solutions through training and workshops. So you can be sure to profit optimally from the Trusted Shops products.
Facebook / Blueprint
Employees of ours are certified Facebook Ads experts. Today, Facebook is indispensable in advertising, we realize remarketing, tergeting and custom audiences and quite normal Facebook Ad Campaigns.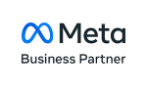 Facebook Business Partner
Facebook itself writes, "All of our partners are vetted for excellence. Only businesses that meet our standards can earn the Facebook Business Partner badge." By the way this used to be called "Facebook Marketing Partner". We as partners are backed by Facebook and are industry leaders and highly qualified on Facebook platforms among other things, our staff are also Blueprint Facebook certified.
Our profile in the Facebook Partner Directory.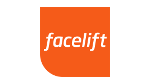 Facelift Partner & Reseller
As a social media management tool, Facelift is here to stay. In order to optimally manage multiple channels editorially as well as in community management, they are happy to advise, implement and introduce you to the Facelifte world.
Google Analytics
Google's Digital Analytics Tool. In use at many of our medium-sized customers. Each of our KlickPiloten must be proficient in Google Analytics, so we are certified in this area as well.
Google Premier Partner
As one of the largest Google partners from Baden-Württemberg that also handles international campaigns (DE, EN, ES, FR, IT), we have maintained a top connection to the Googlers from Hamburg, Munich, Dublin and the USA for years. Google Premier Partner is obligatory. Of course, with all specializations, such as search, video, mobile and display.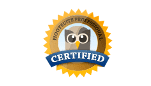 Hootsuite Certified Professional
As the leading social media management tool, we work with Hootsuite to efficiently manage workflows and to-dos for various social media channels like facebook, twitter and co. with our customers. We are Hootsuite Certified Professionals.
Hubspot Solution Partner
As a Hubspot Solution Partner, we are very familiar with the planning and implementation of marketing automation, marketing and sales workshops, lead generation campaigns, as well as the creation and maintenance of websites and campaign landing pages with the Hubspot CMS. A close partnership with Hubspot ensures fast routes and first class information.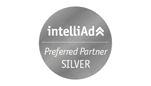 intelliad Preferred Partner SILVER
Intelliad is not only a bid management tool, but also RTB campaigns, multichannel tracking, attribution models are combined in one powerful tool that needs to be mastered. The KlickPiloten work with intelliad and are therefore intelliad Qualified Experts.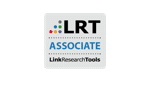 LRT Associate
We have mastered link research tools at superhero level and some of our KlickPiloten are LRT Associates at what we consider to be the best link rating tool in the world.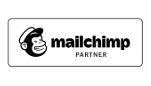 Mailchimp Partner & Mailchimp Certified
We are one of only a few agencies in Germany that are listed as partners in the MailChimp Experts Portal and are also Mailchimp certified. Whether newsletters or complex marketing automation, also in interaction with CRM systems such as Salesforce or Navision, with MailChimp we can efficiently use and further develop email marketing for our customers.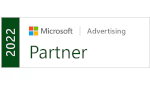 Microsoft Advertising Partner
Ryte EXPERT
Our favorite tool when it comes to deep dive SEO optimizations is RYTE (formerly: OnPage.org) and of course it's on expert level by now. Thus we are always one step ahead, see potentials and can improve websites sustainably for our customers. We love RYTE.
Sistrix certified agency
The basic SEO tool for years, especially in terms of visibility curve and keyword monitoring. With us it belongs to the standard equipment and of course we are in this also certified Sistrix agency.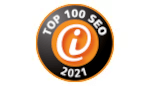 Top 100 SEO Agency
We are, of course, again in the top 100 list of the most important SEO service providers and agencies. This is regularly determined by iBusiness.de, the portal for interactive media. We are one of the top 100 SEO service providers in Germany and this so far every year since 2015.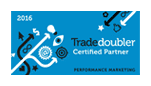 Tradedoubler Certified Partner
We can proudly call ourselves Tradedoubler Certified Partner. With our wide range of expertise in affiliate marketing and specifically around Tradedoubler and its affiliates, we work to a high standard and quality to bring out the best for our clients and their campaigns.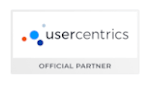 Usercentrics Official Partner
National and International Cookie Consent Management and Optimization. The KlickPiloten are official reseller and implementation partner of the Usercentrics CMP solution. Evaluation, Configuration, Testing & Go Live: Preferably via Google Tag Manger or Matomo Tag Manager. For customers without a tag management system there are also solutions with direct integration in the template / source code.